How Accountants in Toronto Can Help Small Businesses
Accountants in Toronto can provide valuable assistance to small businesses in various ways. An accountant can assist small businesses owners in a number of ways, including by explaining financial statements, supervising payment procedures, assisting with accurate tax filing, and more.
Accountants maintain organized and up-to-date financial records, including general ledgers, journals, and subsidiary ledgers
They prepare regular financial statements, such as income statements (profit and loss statements), balance sheets, and cash flow statements
Toronto accountants ensure that all financial transactions, such as sales, expenses, purchases, and payments, are accurately recorded in the books using accounting software or manual systems.
Accountants track customer invoices, monitor outstanding payments, and manage accounts receivable.
They handle vendor invoices, schedule payments, and manage accounts payable
Ensure timely collections and payments
Reconcile bank statements with the business's financial records to identify any discrepancies.
Assist Small Businesses with Tax
They assist with developing tax strategies to minimize tax liabilities within the boundaries of tax laws.
Accountants prepare and file accurate and compliant tax returns on behalf of small businesses.
Calculate taxable income, apply relevant tax laws and regulations, and complete the required forms and schedules.
Accountants provide guidance on sales tax, payroll tax, corporate tax, income tax, and other applicable taxes, ensuring that businesses meet their filing and payment deadlines.
Accountants identify and maximize eligible tax deductions and credits for small businesses
They also can represent small businesses and interact with tax authorities on their behalf.
Accountants help businesses meet tax payment deadlines and avoid penalties or interest charges.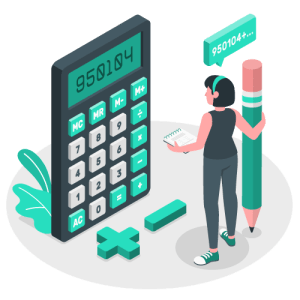 Assists in improving Cash Flow
Accountants in Toronto help with small businesses to manage their accounts receivable and accounts payable effectively.
They track customer payments, follow up on outstanding invoices, and implement strategies to expedite collections.
Accountants assist in controlling and optimizing business expenses. They analyze cost structures, identify areas for potential cost savings, and recommend strategies to reduce unnecessary expenditures.
Provide businesses with insights into their future cash position.
They help identify appropriate sources of funding, evaluate loan options, and assess the impact of financing decisions on cash flow.
Their guidance can help businesses maintain adequate liquidity, meet financial obligations, seize growth opportunities, and navigate through cash flow challenges.
If you want to know the cash flow problems, read our blog now !
Budgeting and Forecasting for Small Businesses
Accountants help Toronto's small businesses develop expense budgets by assessing past expenses, considering anticipated growth or changes in operations.
They analyze sales pipelines, customer contracts, and market conditions to estimate incoming revenue accurately.
Estimate the timing and magnitude of cash inflows and outflows to project the future cash position of the business.
Accountants collaborate with small businesses to identify and monitor relevant financial and non-financial KPIs.
Accountants prepare regular financial reports, including budget-to-actual comparisons, variance analysis, and performance metrics.
Accountants bring their financial expertise and analytical skills to assist small businesses in budgeting and forecasting.
Business Advisory Services
Accountants provide insights on profitability, cash flow, liquidity, and efficiency, helping businesses make informed decisions to enhance financial performance.
Accountants help identify growth opportunities, assess market trends, and formulate strategies to achieve long-term success of small businesses in Toronto.
They assess risks related to cash flow, market fluctuations, competition, regulatory compliance, and more.
They assist in defining the business's vision, mission, and objectives.
Financial expertise, strategic insights, and practical recommendations needed to navigate challenges, drive growth, and achieve long-term success
Accountants in Toronto Helps Small Businesses Succeed !
Overall accountants in Toronto can bring expertise, financial insights, and peace of mind to small businesses, allowing owners to focus on core operations while ensuring sound financial management and compliance with regulations.