Small Business Bookkeeping Services in Toronto
Let us safeguard your business financial records, reduce errors, and provide valuable insights.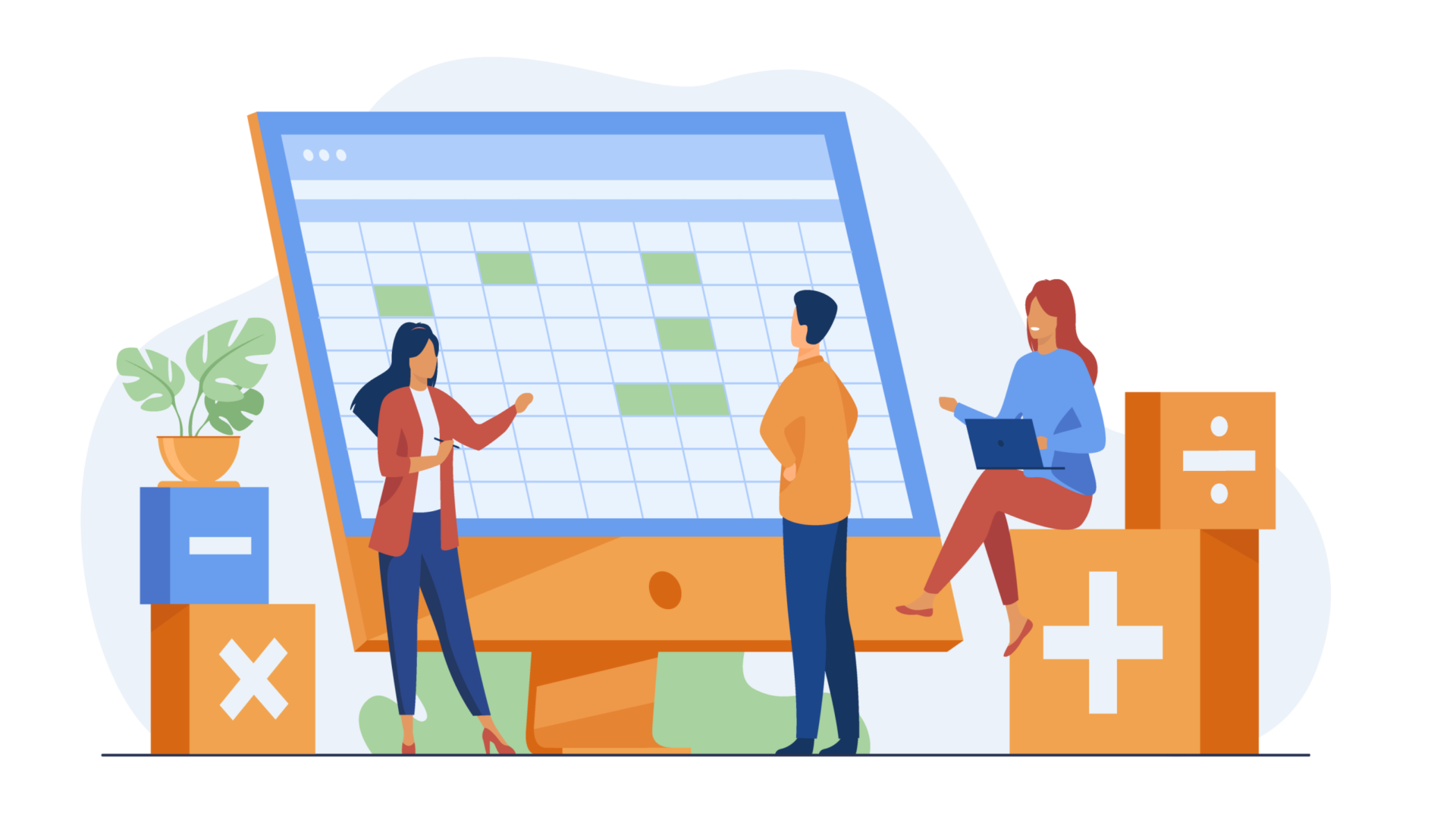 8-hour (or better) response times

Designated Bookkeeper

Bank Reconciliations

Monthly Profit & loss statements

Electronic Receipt Submission platform
Reliable Bookkeeping Service for your Small Business in Toronto
Are you a small business owner in Toronto? We provide essential support for your small business in bookkeeping tasks. Our team of Chartered Public Accountants (CPAs) ensures that your financial records are accurately recorded and up-to-date to protect your business from potential losses or threats. You can trust our team of bookkeepers and accountants as we have over 7 years of experience in bookkeeping in Toronto.
Bookkeeping Services in Toronto
It is essential to research and choose a reputable bookkeeping firm. One Accounting has over 7 years of experience in bookkeeping services in Toronto. We're not limited to one industry, we're your partner across them all. Let's discuss how we can help you with your bookkeeping needs!
Accurate bookkeeping is essential for the long-term success of any organization. It is critical to maintain a clear and up-to-date financial picture. One Accounting makes sure that the records are arranged for every organization so that you can focus on what you do best and provide you with reliable accounting functionalities and processes. The bookkeeping experts in our firm have the knowledge, expertise, and experience to help you manage your books without any hassle.
We designate a dedicated accountant to assist you at each stage of the bookkeeping process. The expert accountants handle all aspects of bookkeeping for your company, such as recording monthly sales and costs, preparing financial statements, reconciling bank accounts, and more. Other than Monthly Bookkeeping services, One Accounting offers Payroll Services, Personal Tax and Corporate Tax services in Toronto, Oakville, Hamilton and the rest of Ontario.
What Our Monthly Accounting Services Include
Bookkeeping Services for Toronto Business
Our professional licensed accountant will assist you with:
Record and categorize financial transactions
Bank & Credit Card Reconciliations
Profit & Loss reports (monthly or quarterly)
Designated Bookkeeper (always works with the same person)
HST Filing and related reviews
Cloud-based accounting software & receipt submission
8 Hour (or better) response times
Year End Audit/Review Support (including CRA)
Dedicated Accountant
Annual financial statements and tax planning.
"Very knowledgeable and simple to collaborate with. Wonderful Business!!!"
Diane Cochrane
Founder & CEO, Stocked Cellars
"Outstanding level of service. Highly recommend"
Layth Ashoo
Managing Partner, Golden Spruce Capital
"Very knowledgeable and easy to work with. Great company !!!"
Steve Allen
Director Of Operations, Knew Sales Group
"We have been getting our taxes filed, books maintained from one accounting and the kind of understanding they have, the way they explain about taxes is really amazing and helpful!"
Pulkit Dhanda
Whiterose Janitorial
"Very professional and friendly service. Would highly recommend to all my friends."
Smitha Mary
WellCare Urgent Care
Top Questions Asked About Bookkeeping
Our specialized bookkeepers in Toronto are dedicated to providing tailored solutions that empower businesses across diverse industries. Toronto's financial regulations are unique, and our team is well-versed in local tax laws and industry standards. We help you stay compliant while optimizing your financial strategies for success in this dynamic city. Let us handle the bookkeeping complexities while you focus on your business growth!