Corporate Tax Accountant in Toronto
Looking for a professional Corporate Tax Accountant in Toronto? Contact One Accounting for a FREE Consultation now!
Submission of Corporate Tax Return (T2)

Tax Efficiency Planning

Compilation of Financial Statements (Notice to Reader (NTR))

Estimated tax payments 
Small Business Tax Accounting Firm
Are you looking for Corporate Tax accountants?
As your corporate tax accountant, one of our qualified and licensed accountants will be assigned to you and will provide you and your business with all the support you need to file your GST, HST, and T2 returns. Included in our service offering are Tax planning and Strategy sessions with one of our Tax partners. Our partners work with various small businesses and owner-operated businesses and hence know the best tax strategies that suit your unique situation.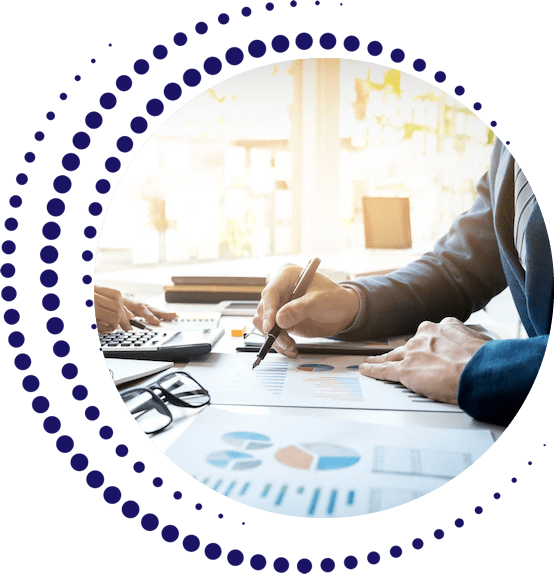 Why Should You Hire One Accounting As 
Corporate Tax Accountant?
One Accounting is one of the top tax accounting and bookkeeping firm in Toronto. We are a team of highly skilled tax accountants providing corporate tax return services that is tailored to your small business.
Lets see what are the advantages of allowing us to assist you in filing your income tax return?
Maintaining compliance with tax requirements can be difficult and time-consuming. Leave it to One Accounting professional tax accountant.
Concentrate on running your business while we handle your taxes.
Missed deductions can cost you money. Our services often pay for themselves.
File your taxes on time can save on fines and interest.
Corporate Tax Services in Toronto
Are you looking for corporate tax services in Toronto? One Accounting is a trusted professional accounting firm located in Toronto. Calculating and filing taxes can be complicated and confusing. Although the CRA has made it easier to file tax returns, it is easy to make an error or miss a tax deduction you are legally entitled to.
Most people struggle to navigate the complex income tax regulations and need to hire tax expertise to submit their taxes. The allocated tax accountants will assist you in receiving every deduction and credit you are entitled to, allowing you to save money while submitting your taxes this year. As a reputed Accounting firm in Toronto, we have assisted countless businesses in Toronto with their tax returns and have the knowledge and expertise to file taxes on schedule and with the utmost efficiency. Let's discuss your requirements with our expert CPAs!
Questions Asked About Corporate Tax Services
"Very knowledgeable and simple to collaborate with. Wonderful Business!!!"
Diane Cochrane
Founder & CEO, Stocked Cellars
"Outstanding level of service. Highly recommend"
Layth Ashoo
Managing Partner, Golden Spruce Capital
"Very knowledgeable and easy to work with. Great company !!!"
Steve Allen
Director Of Operations, Knew Sales Group
"We have been getting our taxes filed, books maintained from one accounting and the kind of understanding they have, the way they explain about taxes is really amazing and helpful!"
Pulkit Dhanda
Whiterose Janitorial
"Very professional and friendly service. Would highly recommend to all my friends."
Smitha Mary
WellCare Urgent Care